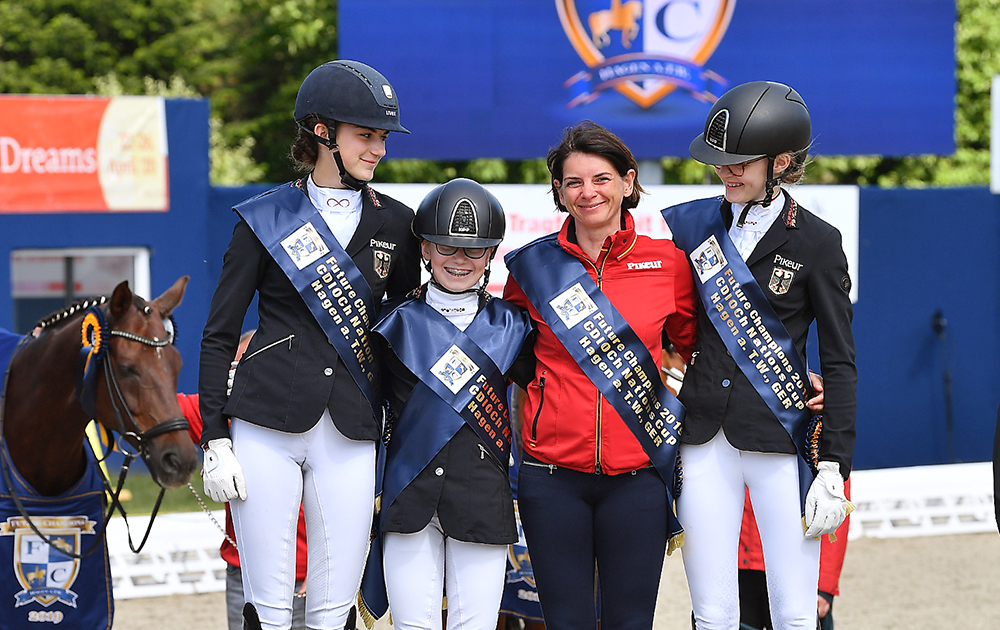 20 May

Future Champions 2021 – Young talent returns

Hagen a.T.W. — A special show highlight for all national and international young riders is all set to return in 2021. The Youth Nations Cup event Future Champions will be taking place again in Hagen a.T.W. from 8th to 13th June. Due to the strict hygiene measures still in place, the event will not be open to spectators, however it is important to provide the young riders with the opportunity to compete on the international sporting stage again. 

After the cancellation of Future Champions in 2020 due to Corona, we are particularly pleased to welcome the stars of tomorrow back to Hagen a.T.W. this year. Young athletes from all over the world are eager to make the journey to the horse country Lower Saxony to compete in the Nations Cups for dressage and show jumping. Future Champions is open to four age groups: Pony, Children, Juniors and Young Riders. However, the usual vibrant atmosphere and the cheering on of the spectators will be sorely missed. The event will be held under strict hygiene regulations: no spectators will be allowed during the event, and people accompanying the riders will also be restricted to a minimum. 

Despite the circumstances, we are looking forward to the return of the young equestrians to Hof Kasselmann, the promotion of young riders is of great importance for the sport. Further information on the competitions and the event can be found at https://future-champions.de/. If you have any further questions, please feel free to contact us by e-mail at show@psi-sporthorses.de.